Fall is right around the corner! Are you ready for the pumpkin spice everything, jumping in crunchy leaves, and snuggling by the fire? These are some of the things I look forward to when the leaves start turning colors and there's a cooler breeze. Enjoy every little moment by making your own bucket list.
Make a cute little list in your planner and cross them out as the season goes by. It gets you excited for what's to come and cherish those little things a bit more. Life is about the little things. If you take time to appreciate the smaller things in life, it will warm up your heart and soul. You guys always ask me how I stay so happy and positive, it's by embracing and taking advantage of every day. My heart sings as I sip a hot cup of Pumpkin Spice Latte. It makes my day and puts me in a better mood. I also feel more fierce with a dark lip. Here is more of what I wrote down.
I got this idea as I was going through my Pinterest feed. It really caught my attention because the last couple of years there are things I wanted to do and forgot to do them. I would put them off and then by the time I want to do it, it was already too late. I kept saying, we'll do it next weekend or next month. Ricardo and I love to cuddle on our couch and watch The Game Of Thrones, we just downloaded the first three seasons, with a bucket of popcorn and a yummy drink. As much as I love that on a weekend, it's also nice to get out of the house and enjoy a haunted house, or a hay ride. Try to enjoy life as much as possible. This little list might just do that for me. It may do it for you too. Let's try it together! Use the hashtag #FallInLove if you try this out in your planner and tag me on
Instagram @BelindaSelene
and on
Twitter @MissBelindaxox.
I also wanted to put together a section in my planner of the things I want this season. Hey, can you blame me for wanting new Tory riding boots? I mean they are TORY BURCH why not? You know they are my favorite brand and last year I wore my black ones almost everyday and they still look flawless. This Fall season I want a pair that's cognac.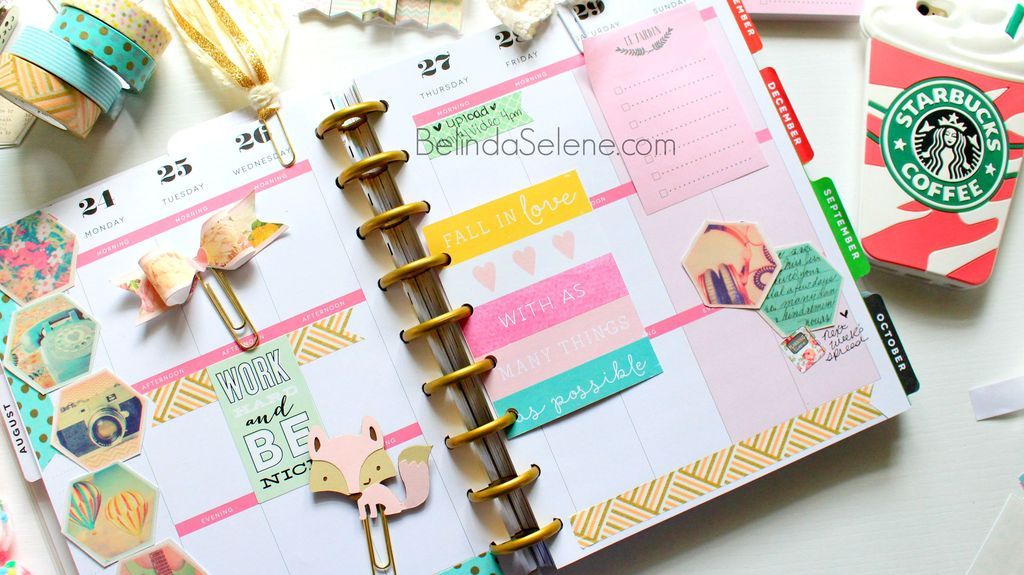 I really like how this past week in my planner turned out. If you want to see how I decorated it, you can watch my video below. Make sure to subscribe to
my channel
if you haven't for more planner videos.
I was feeling Fall vibes today with my dark nail polish to kickstart the new Season, even though technically Fall doesn't start for about another month. Hey, it gets cold fast here in the Northern states. Tomorrow I have big exciting news on my youtube channel. Stay tuned and i'll talk to you guys soon.
Muchos besos,
Belinda Selene