The design and style for this year's Tarte holiday collection is impeccable. The gold and sequin design gives it the appearance of a luxurious makeup set. It doesn't even look like makeup would be inside it. I just want to display it on top of my vanity all year long. As pretty as it is, is it worth the purchase?
I always end up getting the prettiest holiday sets simply because they are beautiful. But rumor has it that palettes that are meant to be limited edition for Christmas season are of less quality and therefore can be sold at a less cost. For example
Too Faced's Le Grand Palais
includes
18 eye shadows, a couple of
blush
colors,
with
a bronzer and highlighter, mascara, an eye shadow primer, and a lipstick too all for $58. Which is a $378 value, yet The Chocolate Bar Eye Palette retails at $49 for 16 eyeshadows. Which is by the way, one of my favorite palettes. As you can see, there is a large gap in price difference.

It may not be the case for those specific palettes but,
I noticed that the quality was not always as great with a few other holiday kits I have bought in previous years. Some of the eyeshadows were really not as pigmented and a bit chalky. Just be aware of this before committing to a large purchase with limited edition holiday palettes. The good thing is you don't have to worry about this with the Tarte collections.
This year's design is based around glamorous shades of metallics and gold neutral colors. I personally love the
Light Of The Party Collector's Makeup Case
. It can be a great started kit for a small investment of $59 for a makeup beginner. It's also a great gift for someone who prefers only neutral colors. It is valued at $394 which includes 24 eyeshadows, a deluxe size mascara, a dual brush, and a travel-size palette. Inside the detachable palette is a bronzer, blush, highlight and few eyeshadows. It's definitely a steal!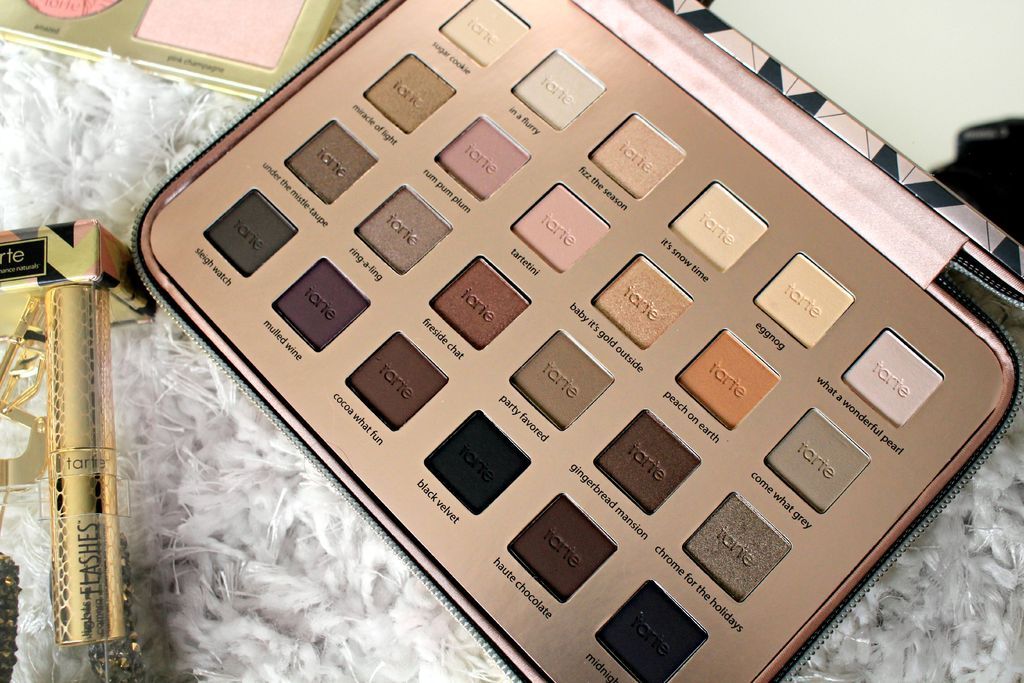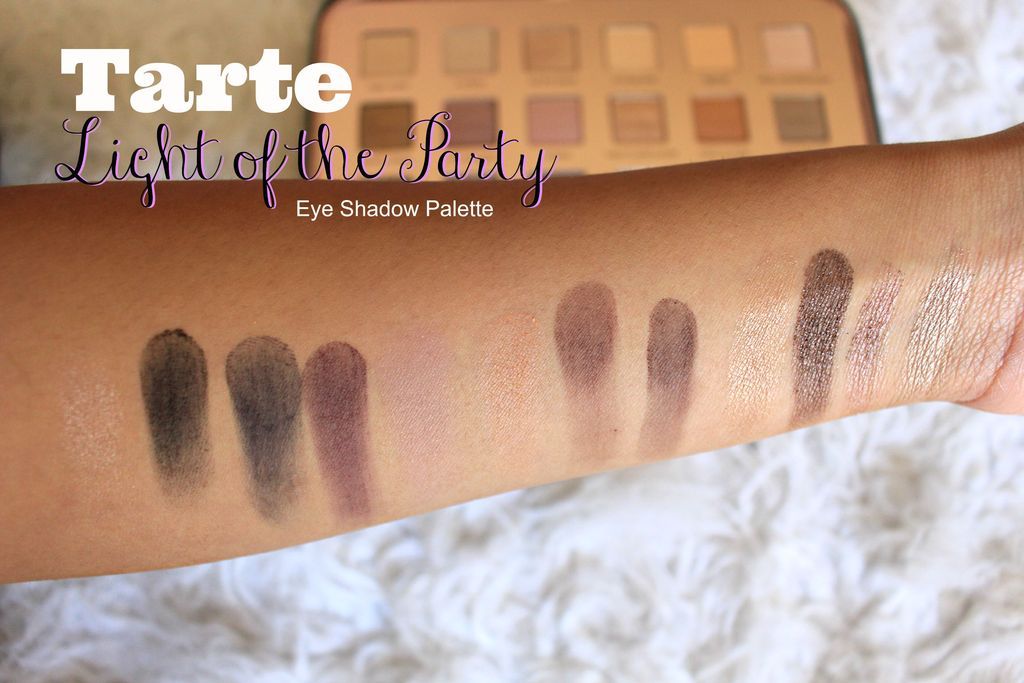 This is a lovely palette but I will say that some of the colors are too similar. If you have a deeper skin tone it can be hard to distinguish the difference between one another. This is what some of the shades look like side to side.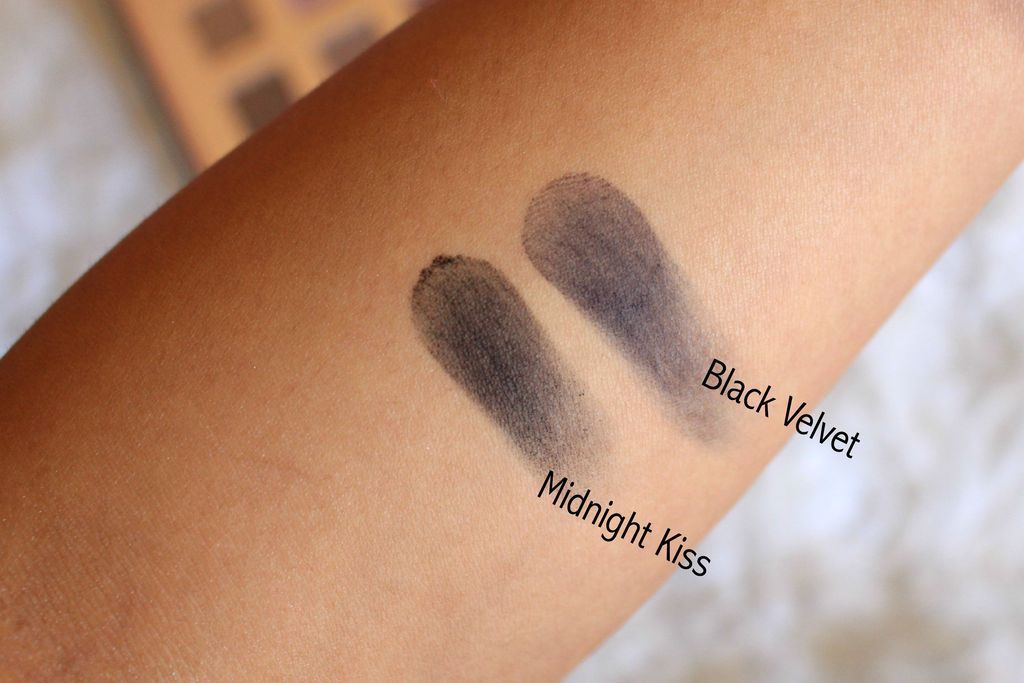 I don't think it will be a problem if you have lighter skin, but I still highly recommend using an eyeshadow primer and a white base before applying the eyeshadow to get their true colors. I swatched these on my hand without any primers to help the color, and most of them are very pigmented. Though I do expect the best from Tarte.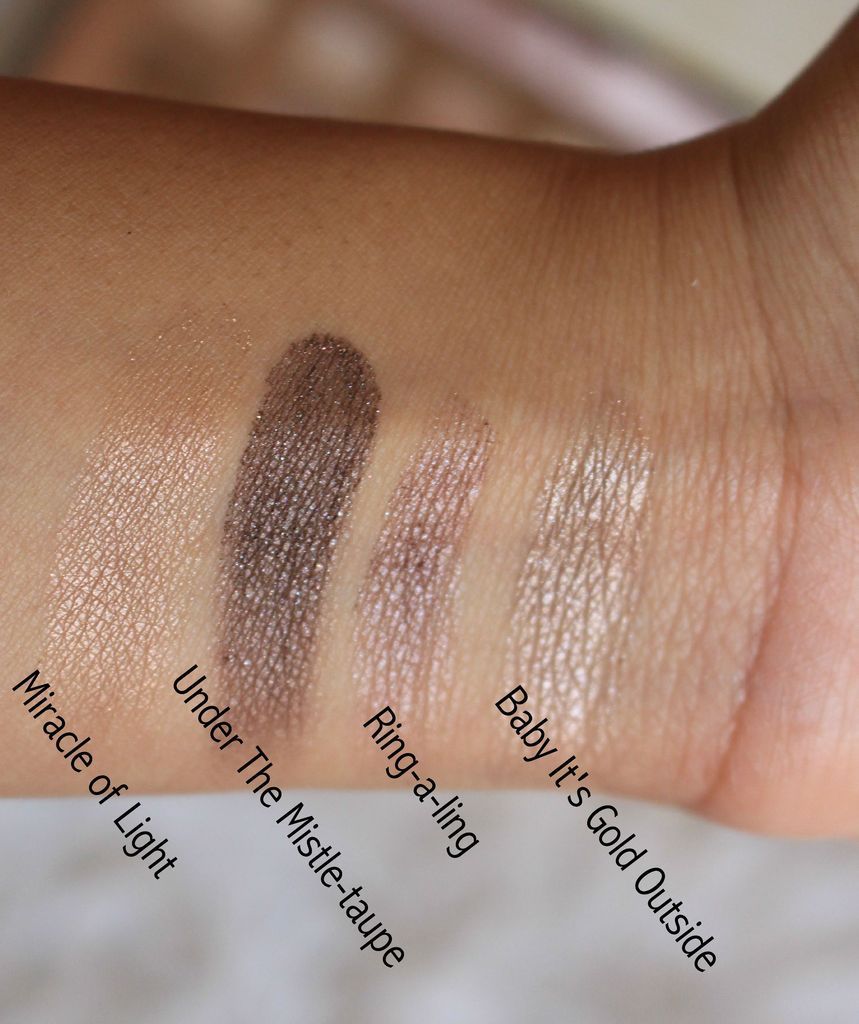 Most of the eyeshadows are extremely buttery and soft easy to apply. Thought when it came to some of the lighter whites they were a bit dusty. I was very impressed with the metallic eyeshadows. It can be hard to find pigmented colors.
For the holiday season there is also the
Shine Bright Statement Lash Essentials
, which includes a glamorous
Eyelash Curler
and
Mascara
. This is my kind of stocking stuffer. I would feel extra
fawwwncy
everyday applying my makeup.
My favorite out of Tarte's holiday collection is the
Stroke of Midnight Brush Set
. They are going to be my new traveling brushes. The sequin case it comes with is breathtaking. It's pretty deep and has plenty of space to add more brushes. Gold is extremely popular right now and these brushes are covered in it. Well the color not material,
you know what I mean
. The brush handles are very sturdy, thought I did expect them to be a heavy. They are actually very light. It comes with a very unique white bristle brush that is great for "baking". You can easily dust off the remaining powder from underneath your eyes and highlight points on your face.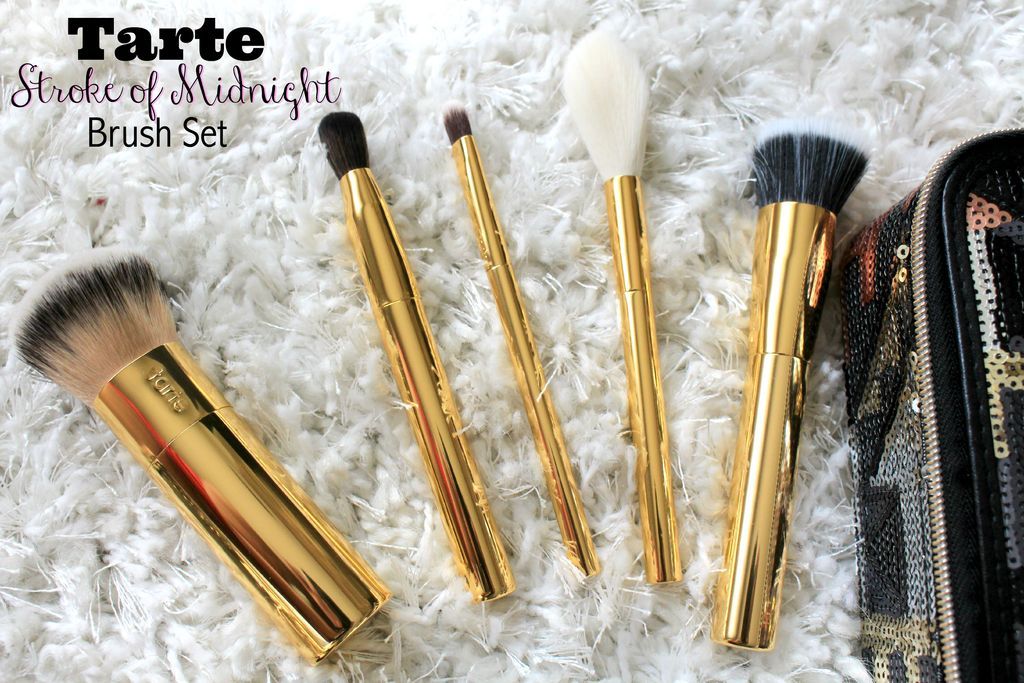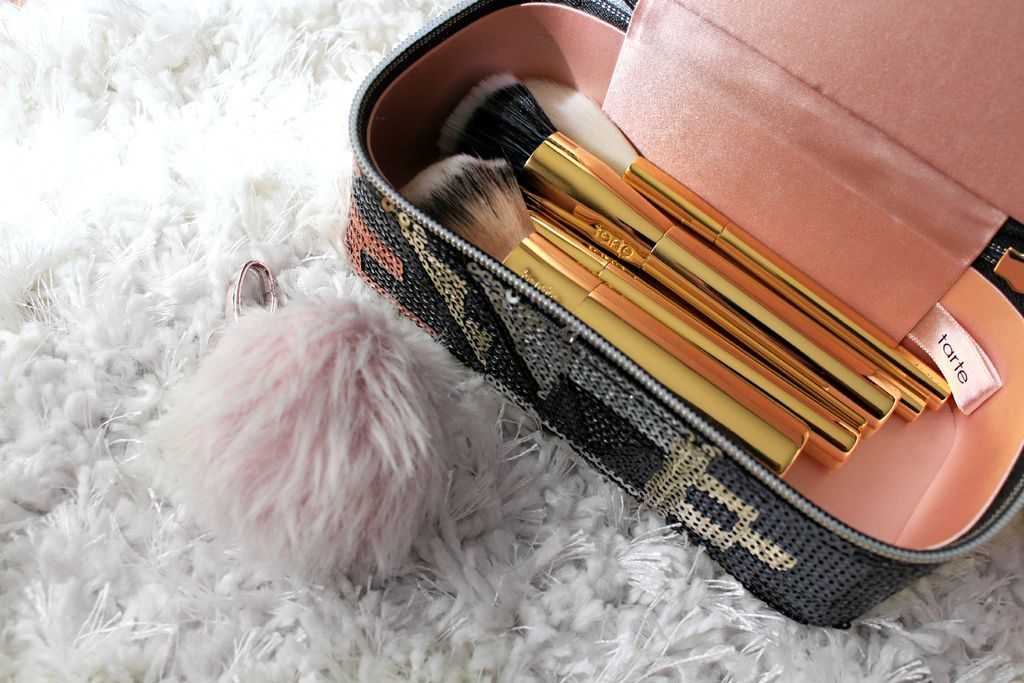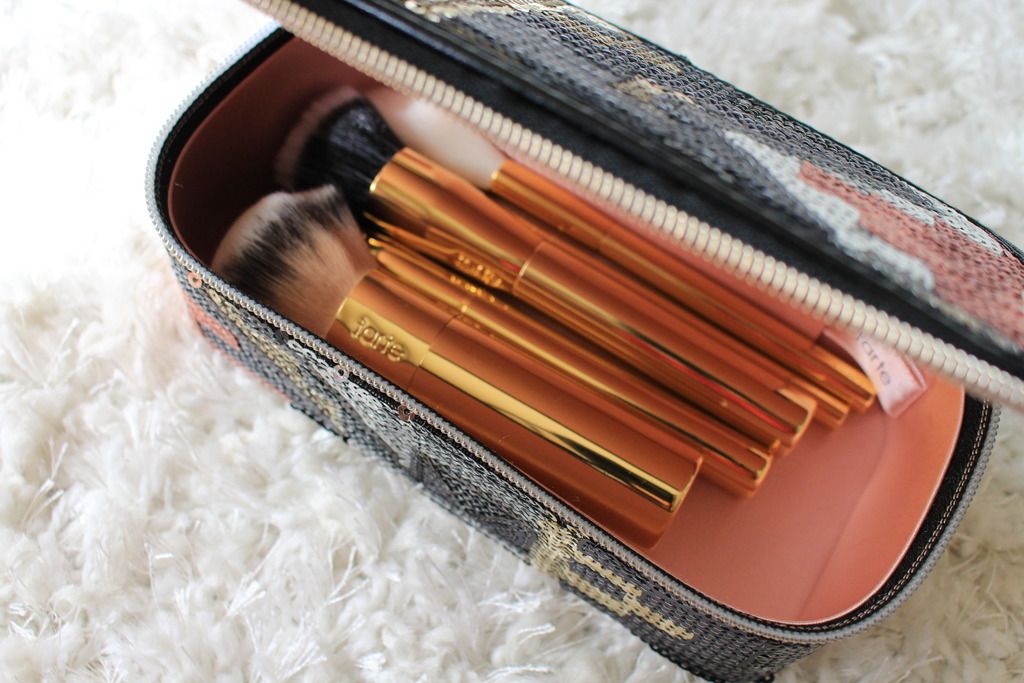 I wish I would have taken more pictures of the sequined cases. They are truly stunning! I'm leaving to Mexico in a couple of days and all of these babies are coming with me. I highly recommend all three of these sets, especially
the palette
since it comes with so much for a cheap price. I have a feeling these are going to go really fast. Get yours while you can. It's the best deal I have seen so far. Let me know if you would like to continue to see more reviews like these since the holidays are right around the corner. I need to start packing my suit case.
Muchos Besos,
Belinda Selene