Calling all Planners Addicts out there! Me & My Big Ideas has released their new Happy Planner storage case! Here is a review on it and what I carry inside mine.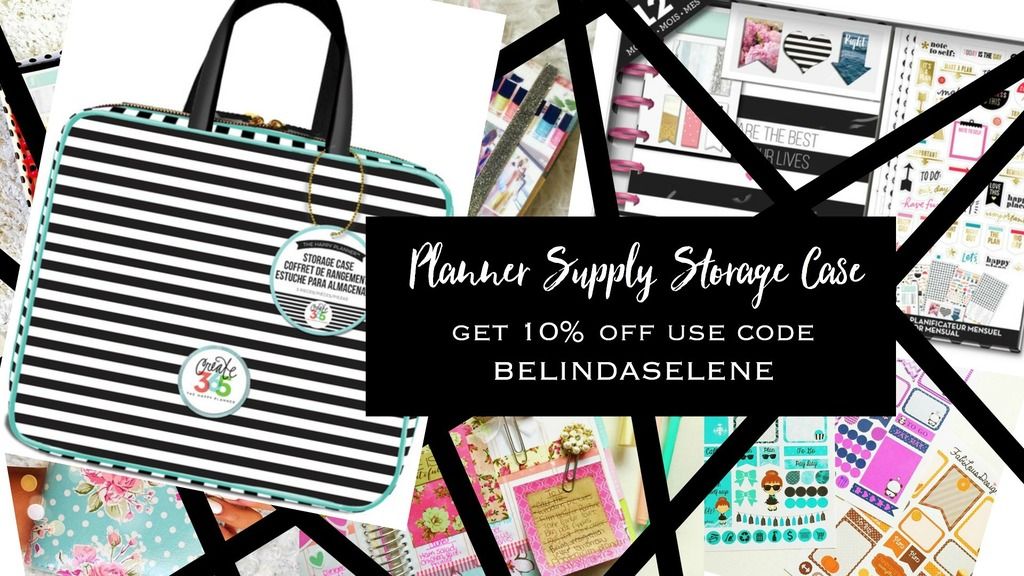 I personally desperately needed something like this in my life since I tend to travel back and forth with it from my bed room, my office, and back to my living room leaving behind a trail of washi tape and stickers everywhere I go. I store my planner essentials in here and surprisingly they all fit there very well. You will be surprised how much you can stuff inside.
Stickers Shops
Nisilovesorganizing
Pawspaper
GraceDesignsStore
use code "BELINDA10" for 10% off (minimum $15 purchase)
expires Nov 30th
FABILousDesigns
use code BELINDA15 for 15% off your order
I knew you guys would absolutely love it and Me & My Big Ideas was sweet enough to give me a coupon code for you to use until December 31st so hurry up and get it! You can get 10% off the storage case on their website by using the code BELINDASELENE and clicking
here
.