Have you been searching endlessly to find the best and most gorgeous printable downloads to prettify your planner? - raises hand, me too. Look no further here are over 200! Printable covers, calendar inserts, stickers, journaling cards, and much more. I have already used so many of them oh my word!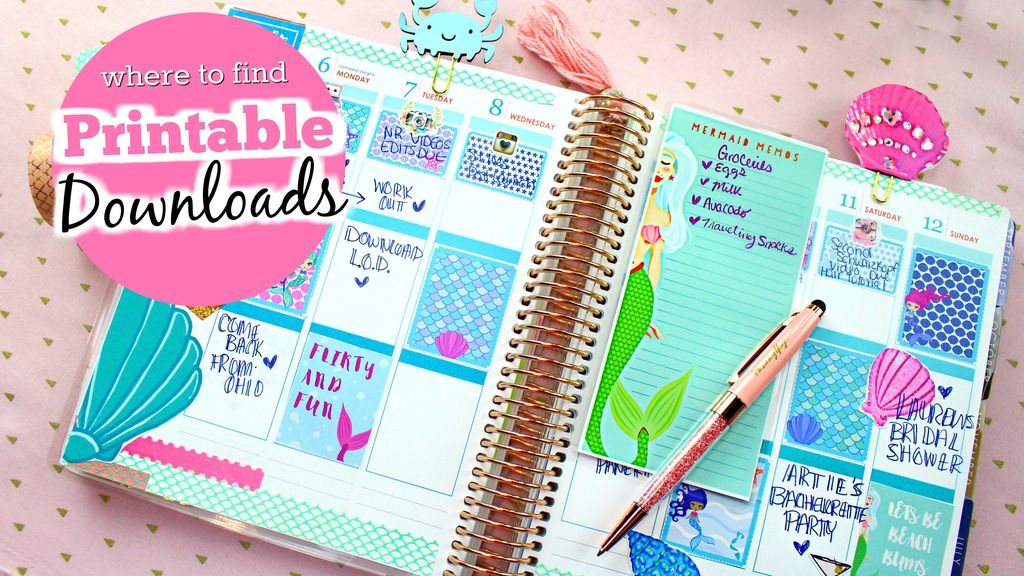 Okay first of all what I am about to tell you just about sounds too good to be true. But take my word like when I told Ricardo that John Snow was coming back from the dead at the beginning of season six. I hope I didn't spoil anyone's season. I just know these things ha ha.
A bunch of talented designers got together and came up with a limited bundle of printable downloads for the planner community. Twenty-six designers to be exact and this bundle carries over 200 designs. Don't freak out yet. It's originally priced at $500 but it's available for $29.97. Okay now you can scream with excitement. I explain it all in the video. Go watch! I share with you tips and various ways to use the designs.
Today is the last day! Don't miss out believe me you will be bummed out.
The sale will run from JUNE
10th-14TH 12am midnight PST
. The cost of the bundle is
$29.97
, and it has $500 worth of products in it - that's a 93% discount!
I'm letting you guys know because I know the feeling of wanting to spend your whole pay check on planner supplies ha ha. This is so worth it and very inexpensive so you won't feel guilty and have to decide to make your planner pretty or eat dinner.
Wait there is more! Since today is the last day I wanted to surprise you guys with an addition to the bundle. No one was aware of this until now. I have contributed 8 covers to beautify your planner to the bundle. Ahhh! Now for those who have purchased it already or will be purchasing, it will be emailed to you on the 15th of June the day after the sale ends as a thank you. Along with a coupons book from a few of the etsy shops.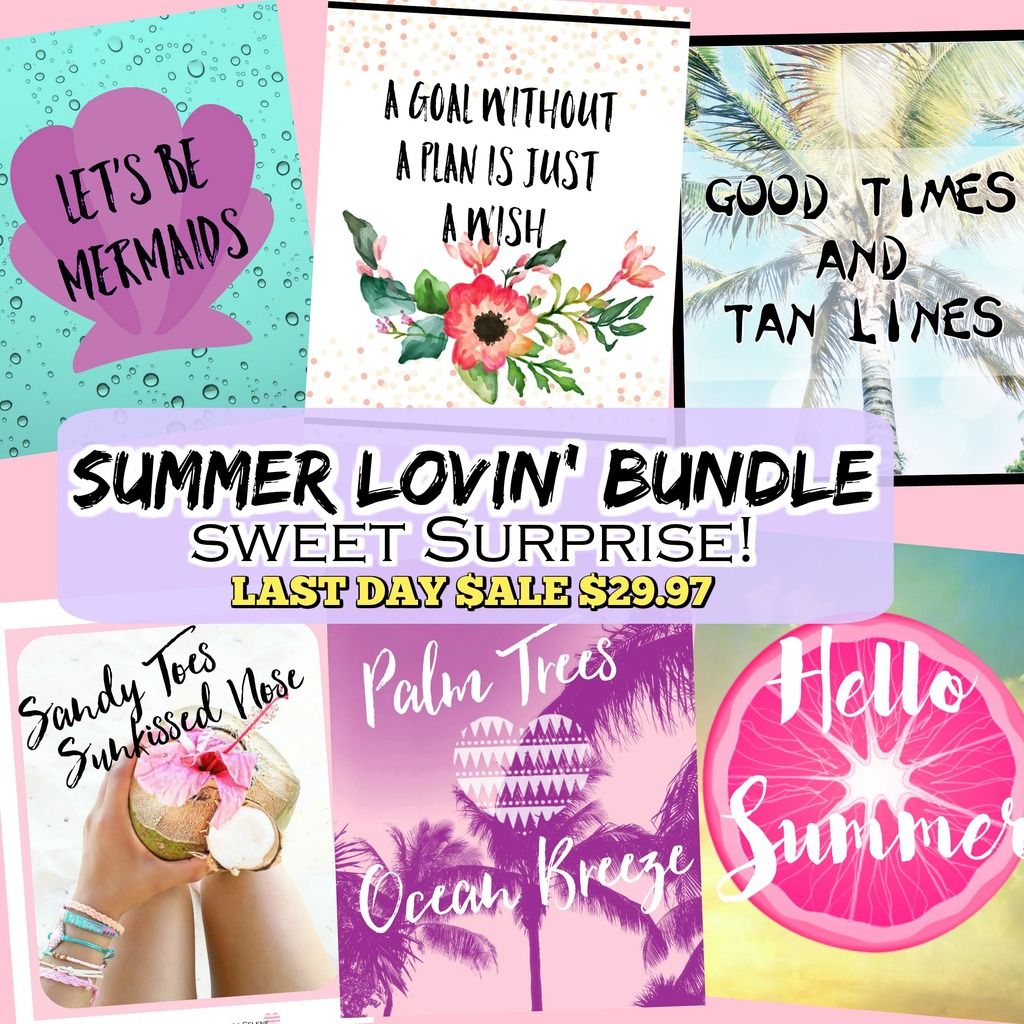 BUY SUMMER LOVIN' BUNDLE (sale is over)
New Bundle Here!
Disclaimer: Due to some current incidents with one of the contributors, some downloads were removed from the bundle. Ink and Wink and the Contributors are not associated with the incident or support it and therefore immediate action was taken. Thank you for your understanding and positive feedback.
Also beauties,
I'm speaking at the SIMPLY STYLIST 'Do What You Love' conference at THE Dana Hotel And Spa on

July 16

in Chicago! A day full of inspiration, networking and building relationships within the beauty and fashion industry!
Use promo code BELINDA to receive 20% off!